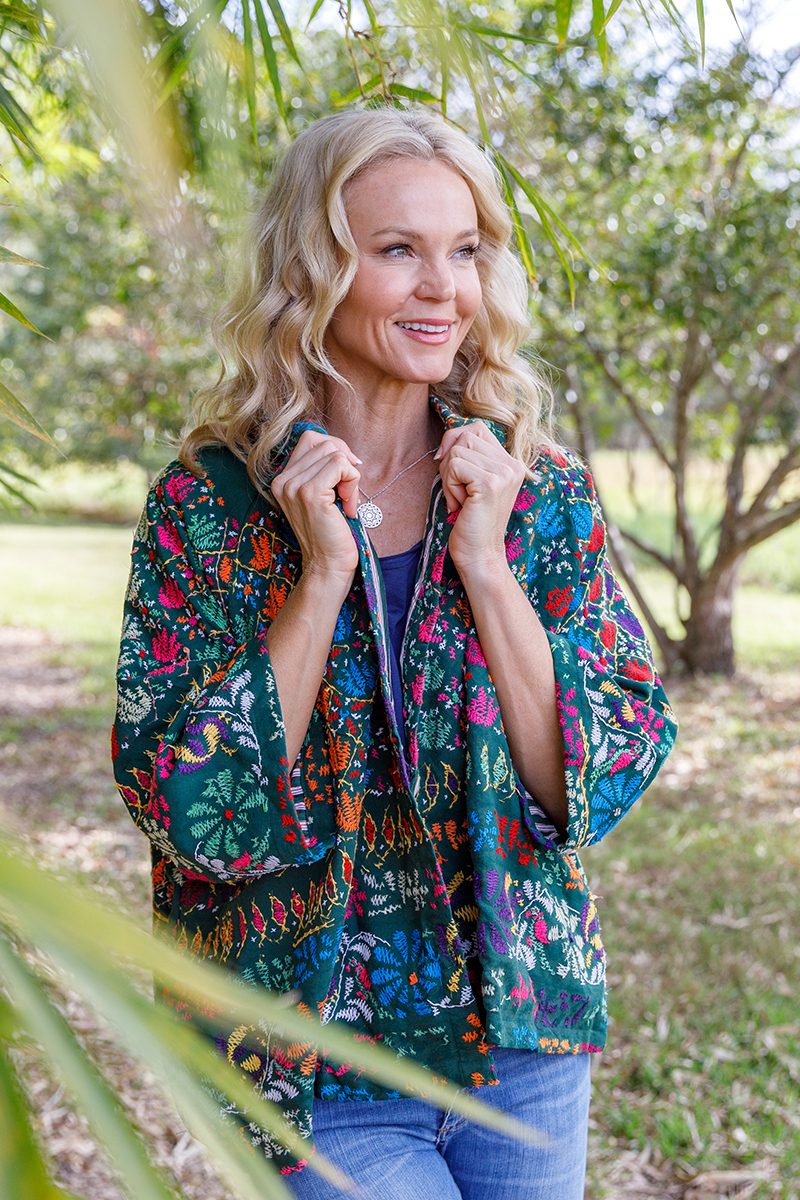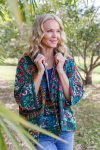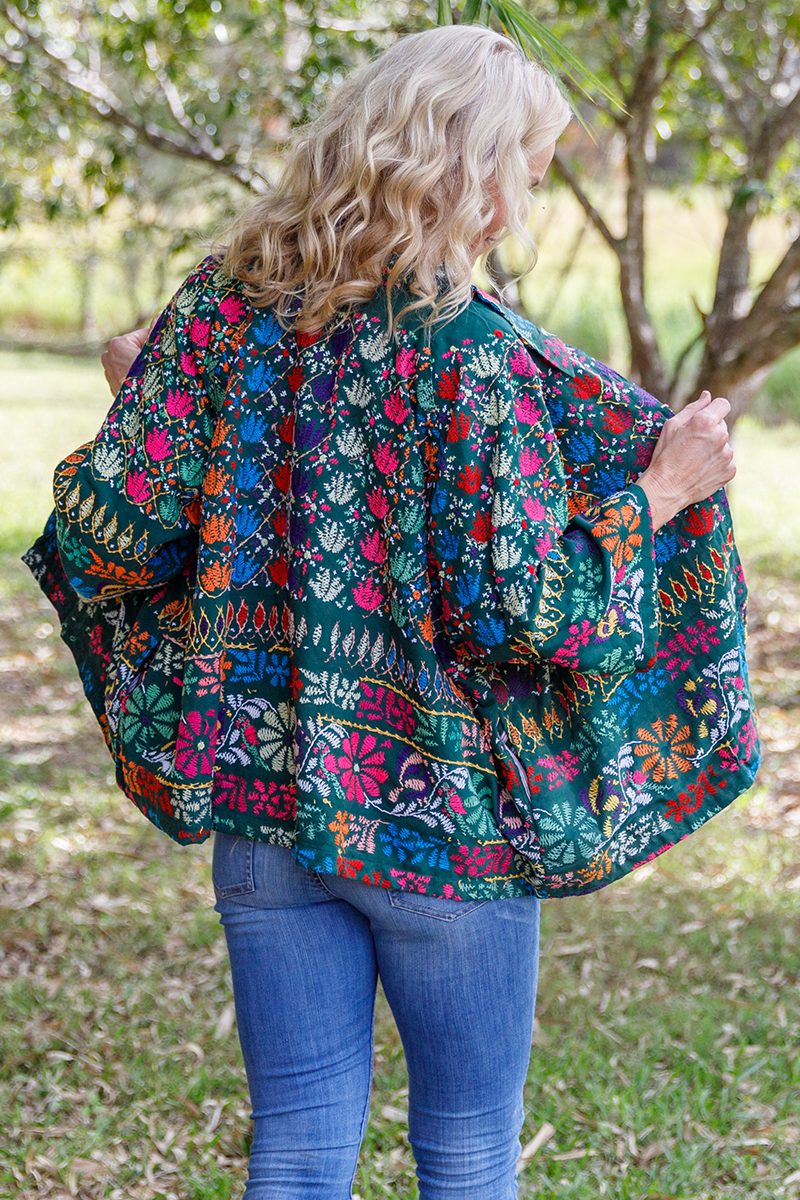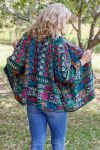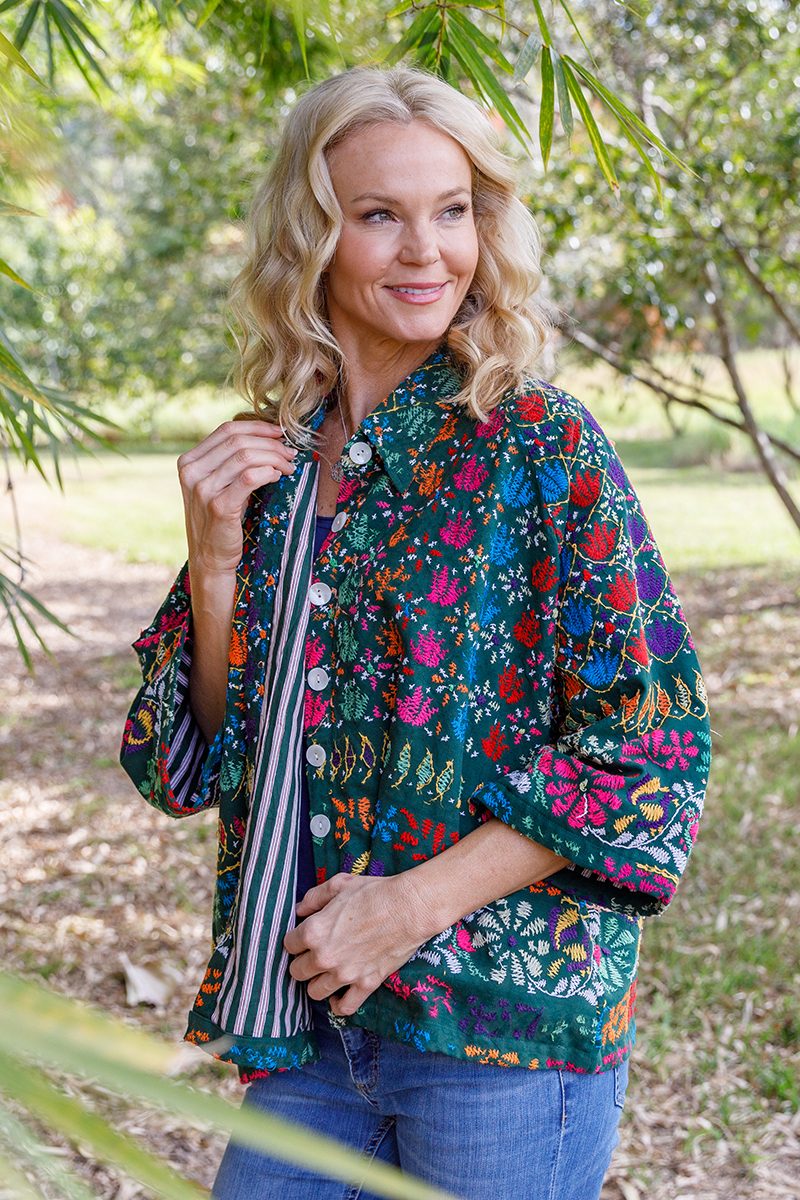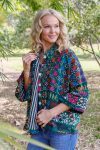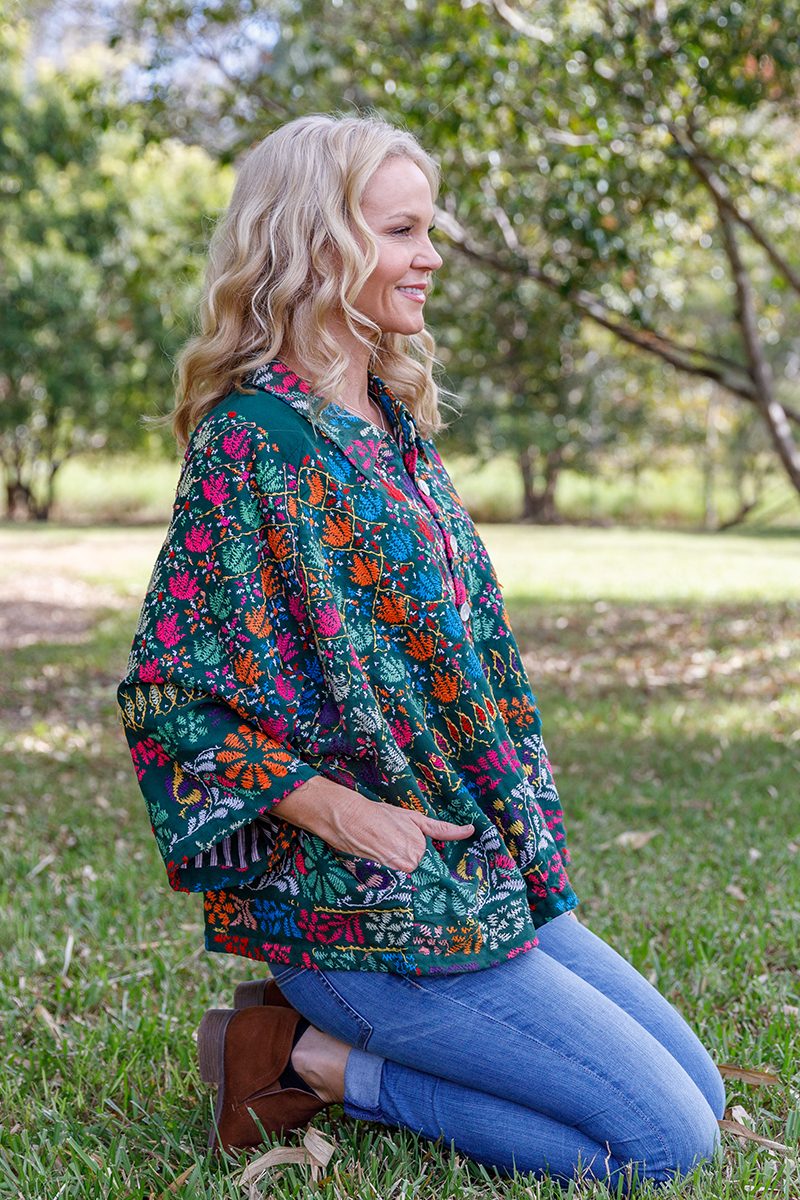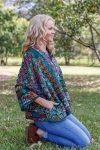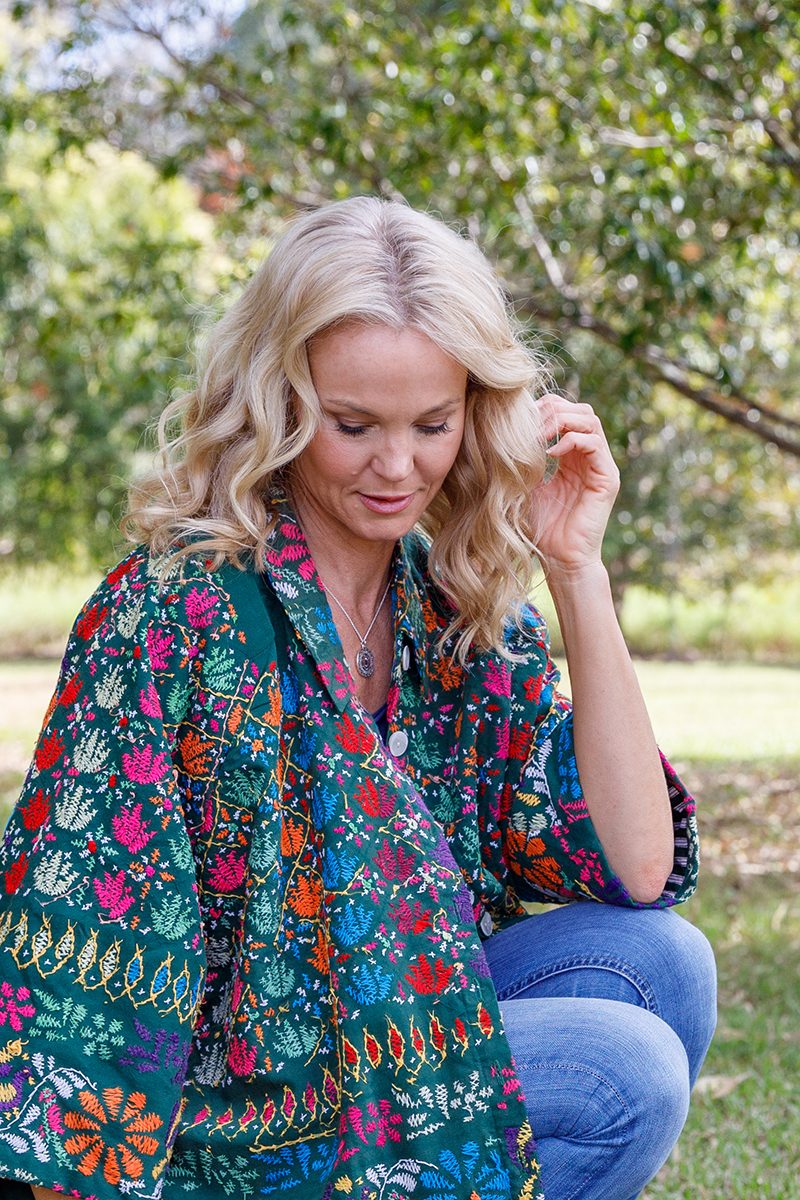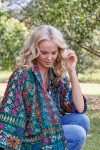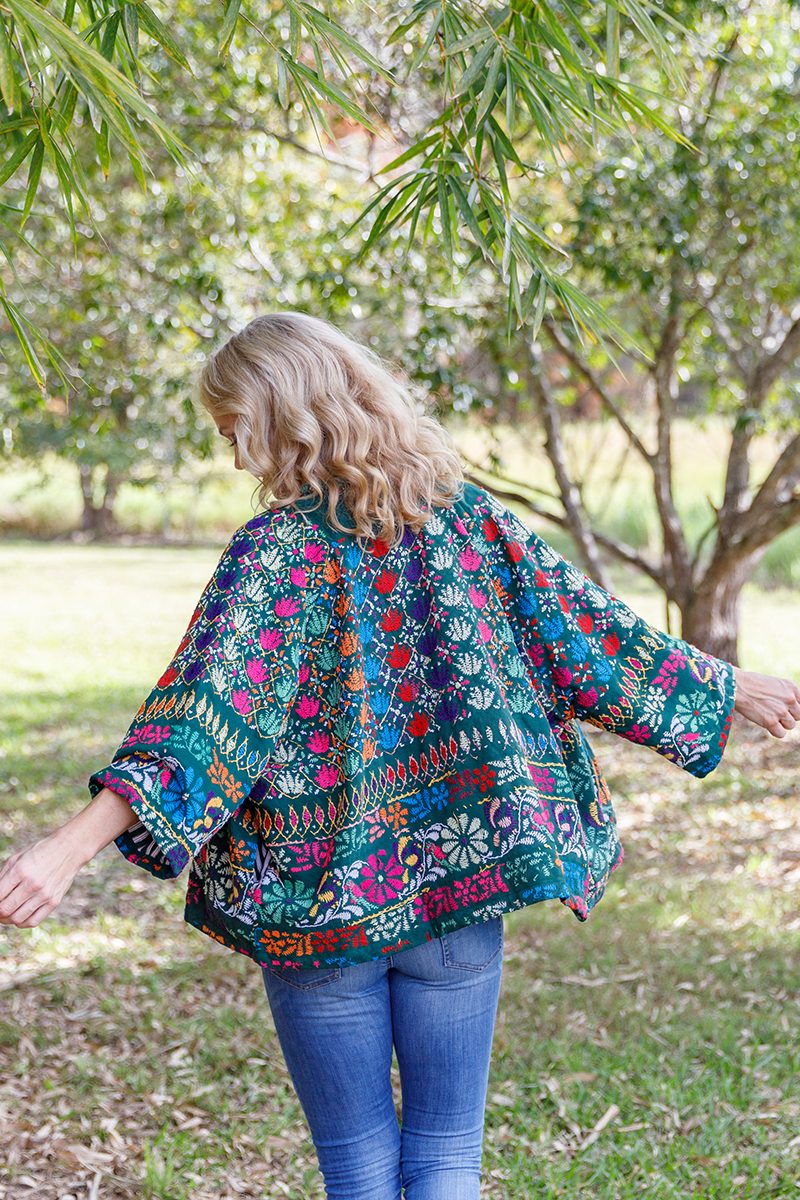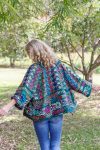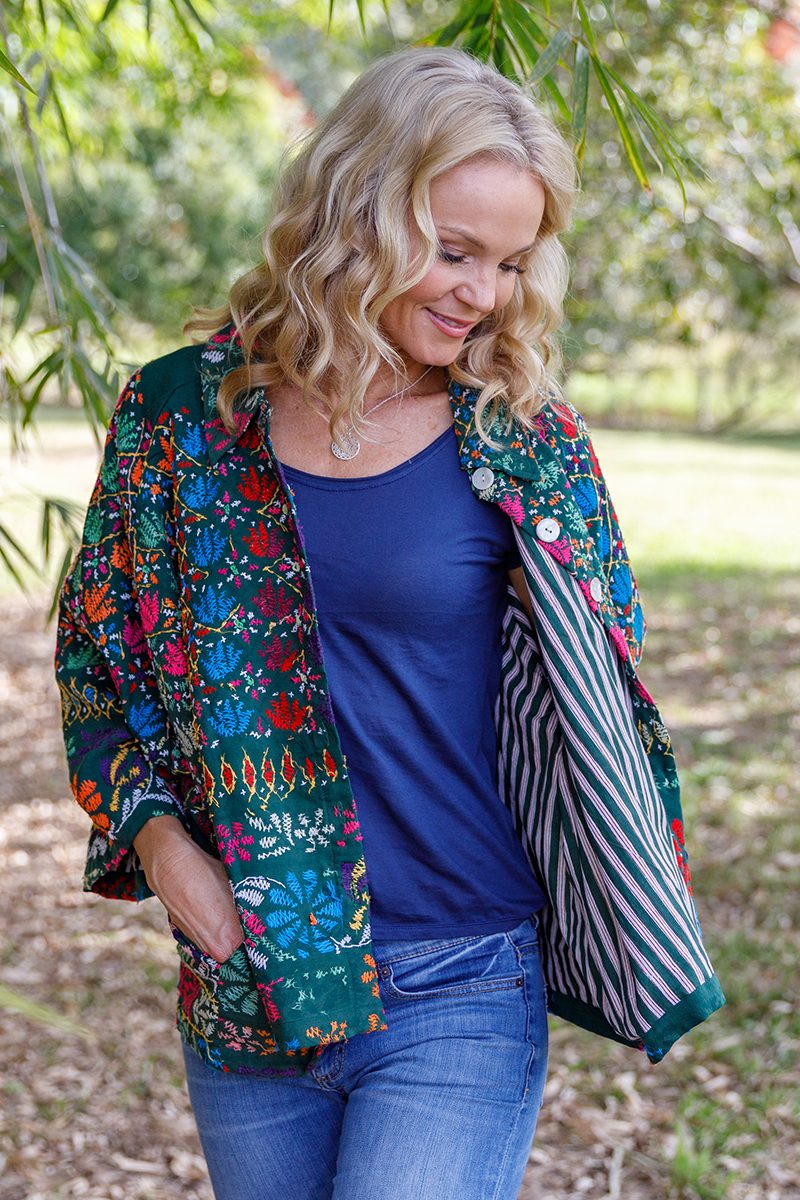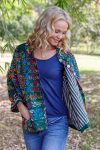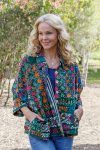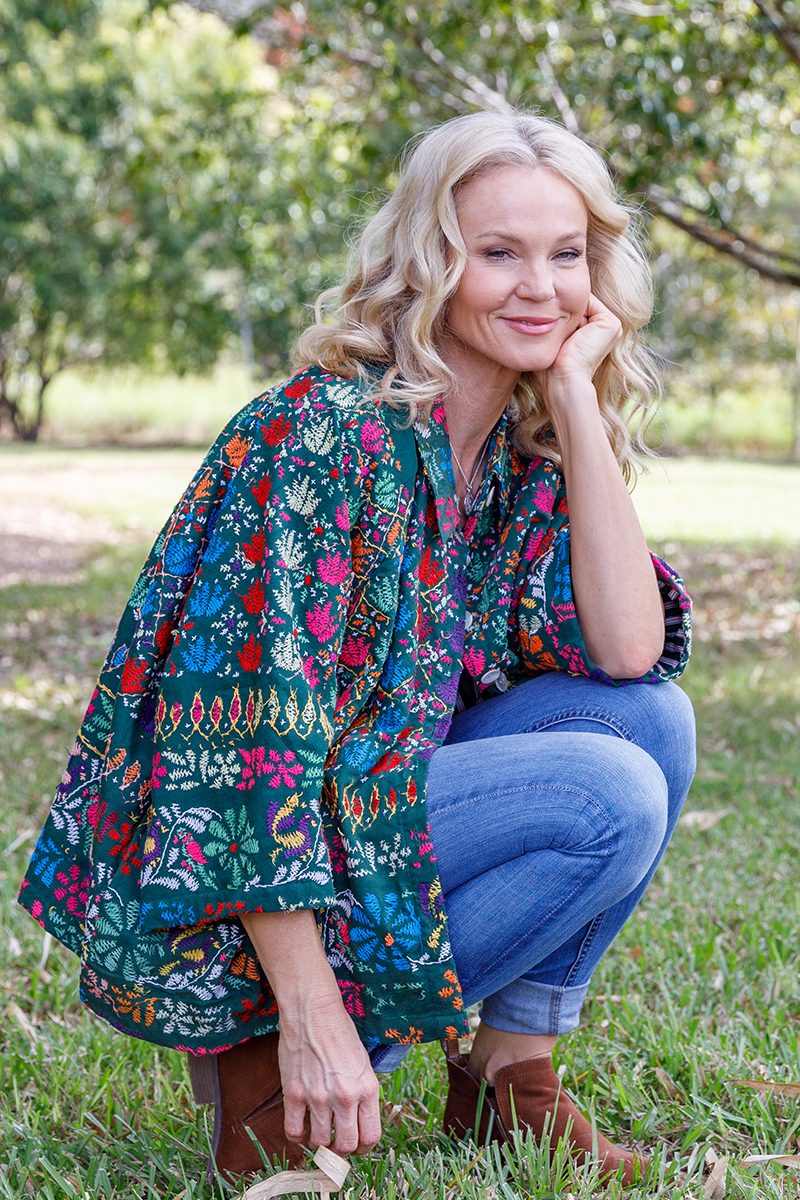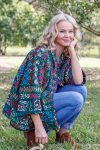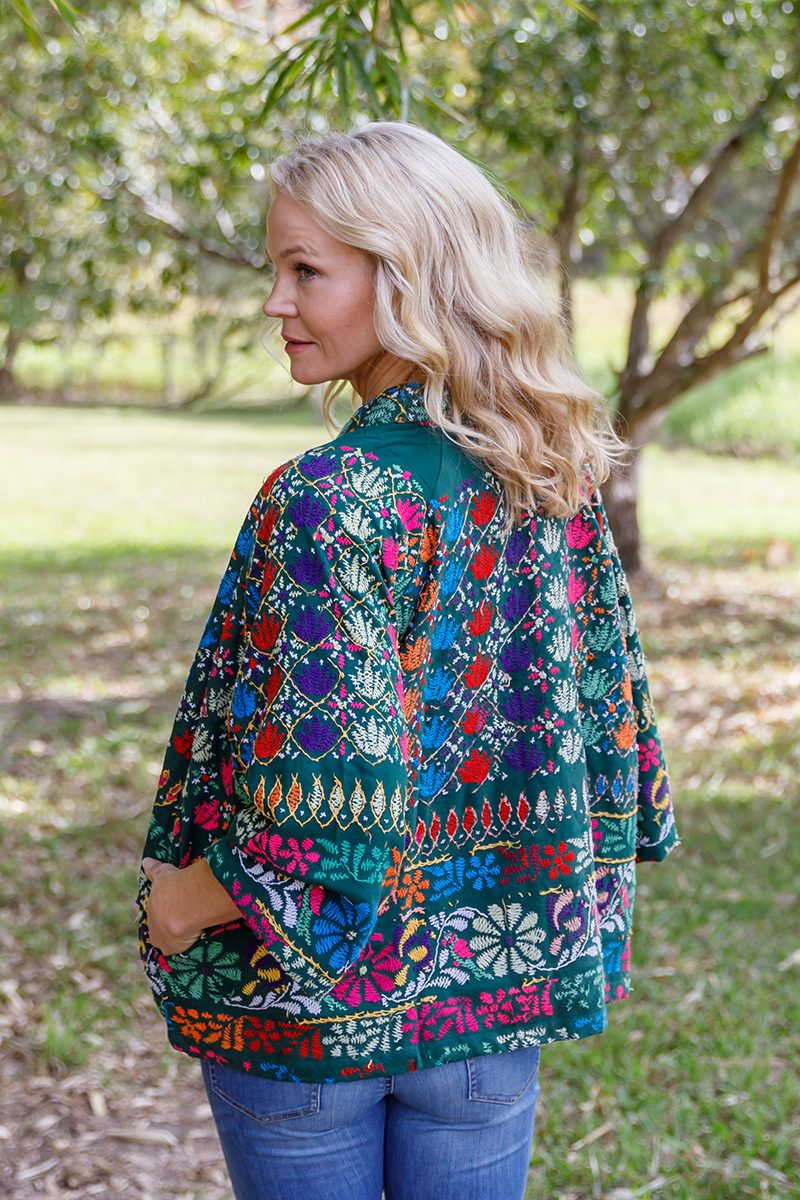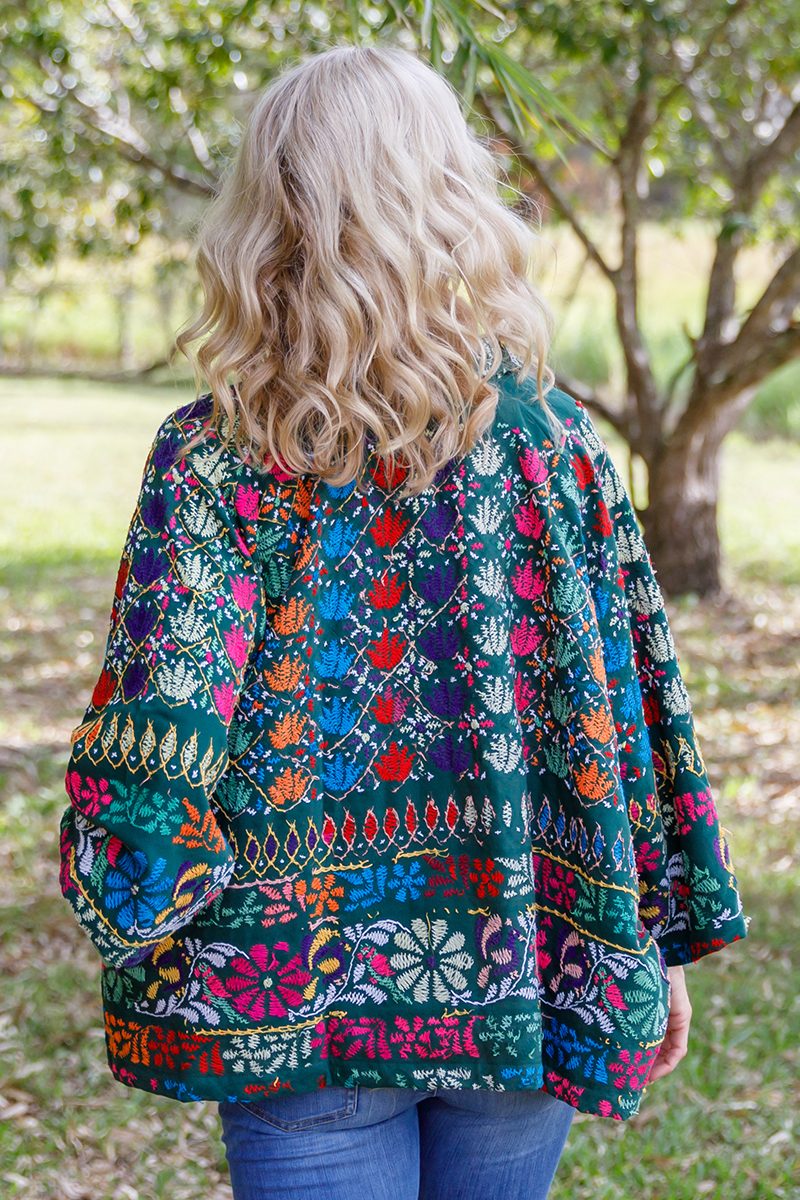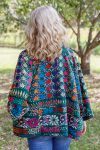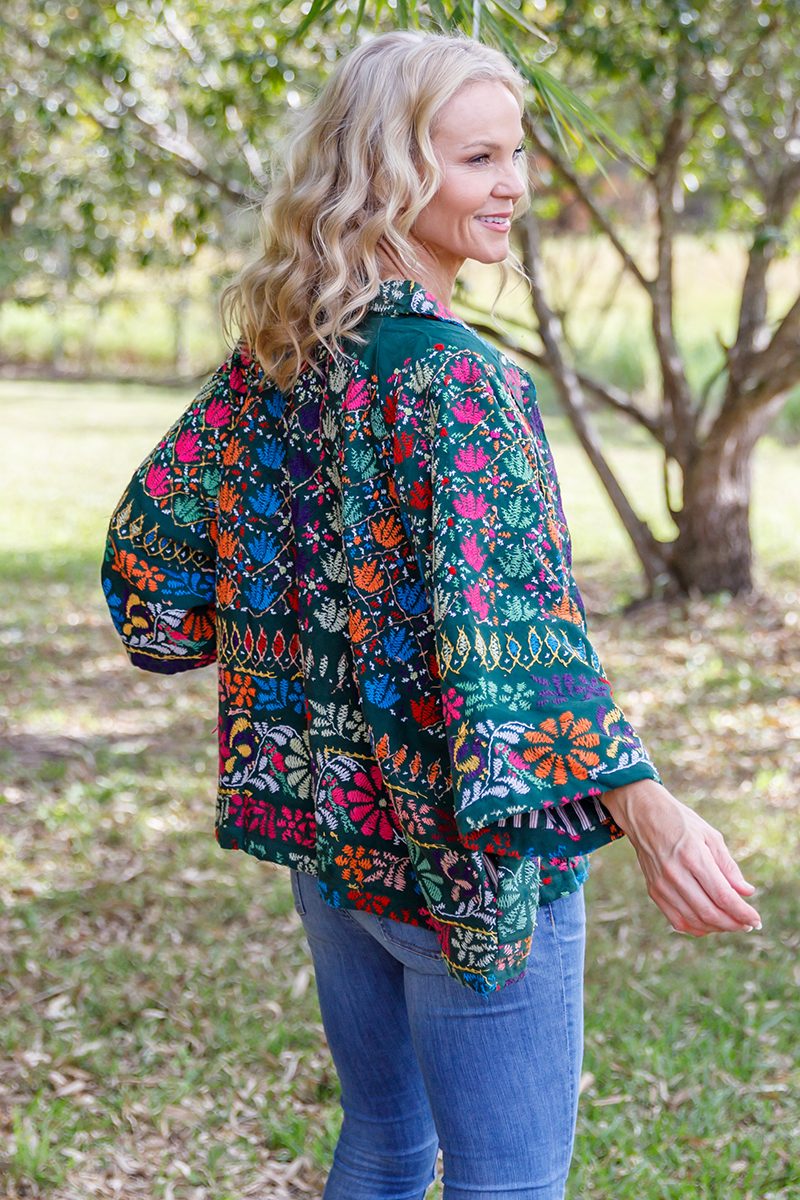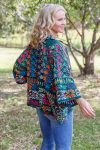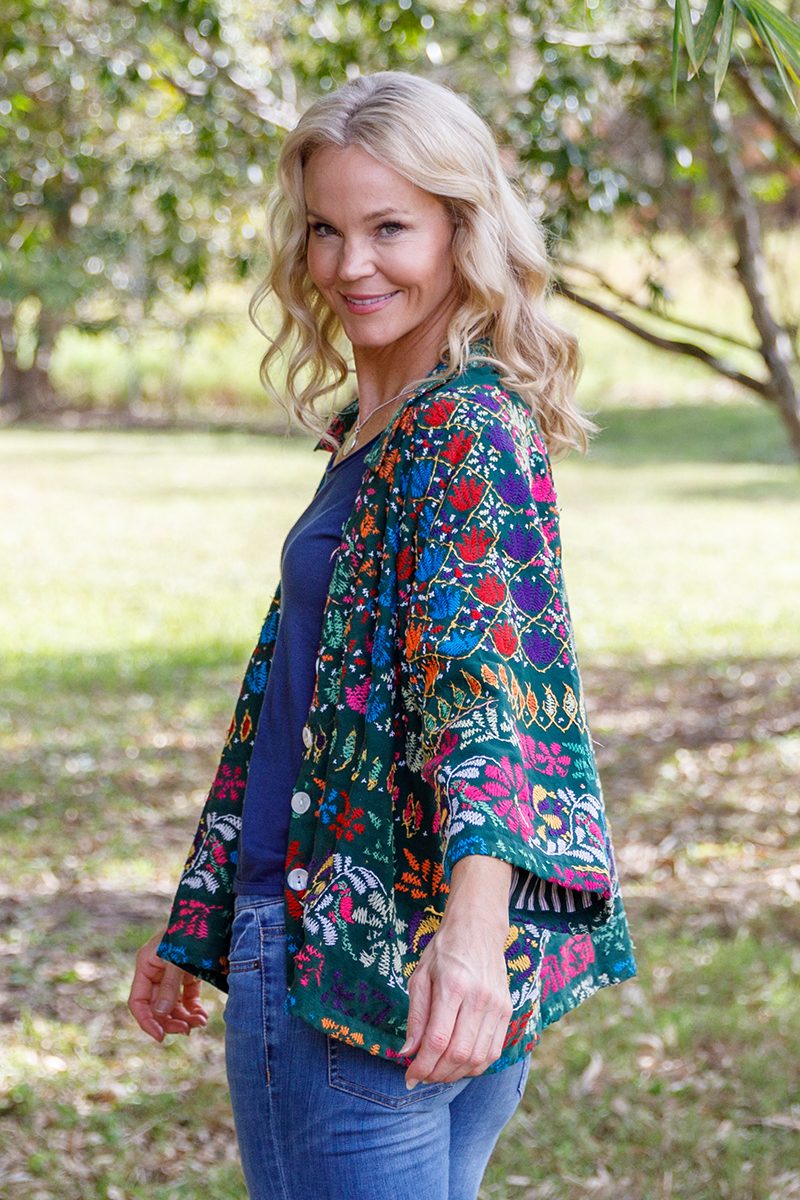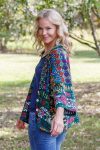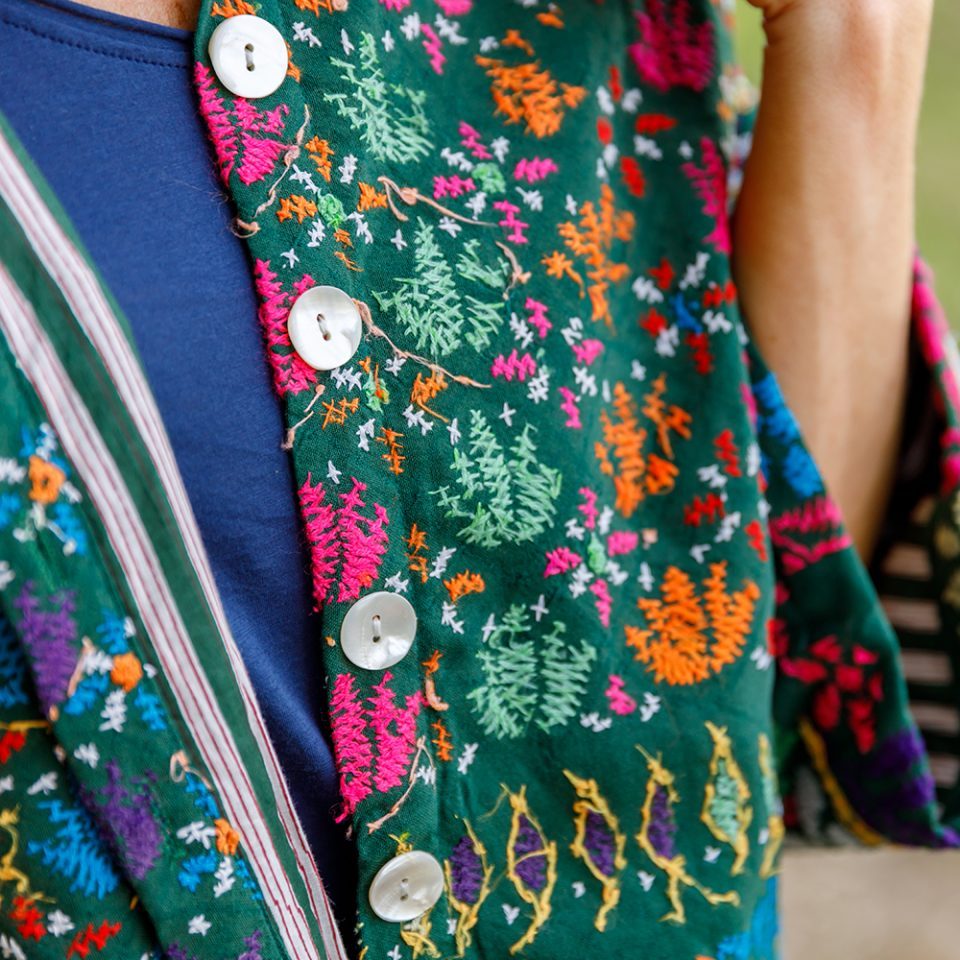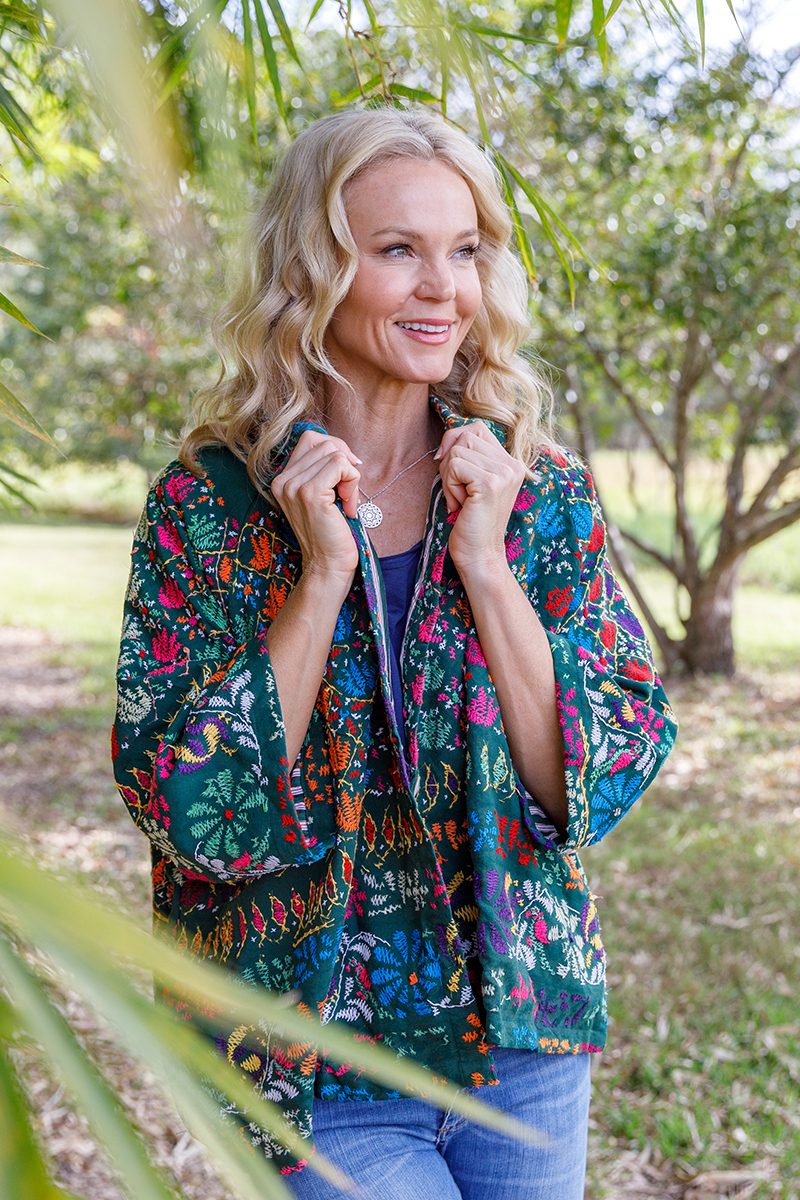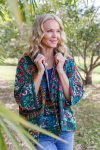 Bedouin Jacket – Spruce
$290.00
Out of stock
Vintage Bedouin Jacket – Spruce
NEW to our range, the Vintage Bedouin Jackets are a funky vibrant 'must have'.  Made from Vintage Bedouin skirts sourced from Northern India, each lovingly hand embroidered. All Jackets are lined with an 'in sync' hand block print (100% cotton).  A flamboyant upcycled/recycled 'easy to wear' jacket that fits most sizes.  Each Bedouin Jacket is individually unique.  Can be worn open or buttoned up.
All ethically sourced from the northern desert area's of Rajasthan, India.
one size fits most
2 side pockets
3/4 length sleeves
hip length
collar and button up front
each piece is unique & individual
100% cotton hand block print lining
vintage fabric
hand embroidered
ethically sourced
Suitable for sizes 8-16
Every effort is made to ensure colours and textures are correct in product images, however at times slight variations may occur. This could be due to the time &/or light of day when taken AND your web browser.
This Vintage garment is unique and requires extra loving care:
It is essential that delicate and handcrafted textiles be stored safely. Being a vintage hand crafted item you will need to take extra care of your garment to preserve its beauty.
Washing:  Be very gentle as I'm made from hand embroidered cotton and sometimes I may contain small sequins &/or mirrors.
Our recommendation would be to:  spot clean | steam | air | dry clean
We strongly advise NOT to submerge in water or machine wash.
Measurements:
Shoulder to hem – 65cm
Chest circumference – 158cm
Shoulder width – 50cm
Arm hole circumference – 75cm
Arm length – 44cm
Note: Vintage garments are non refundable/exchangeable
Designed in Australia by Soul Song. Made with LOVE  in India.