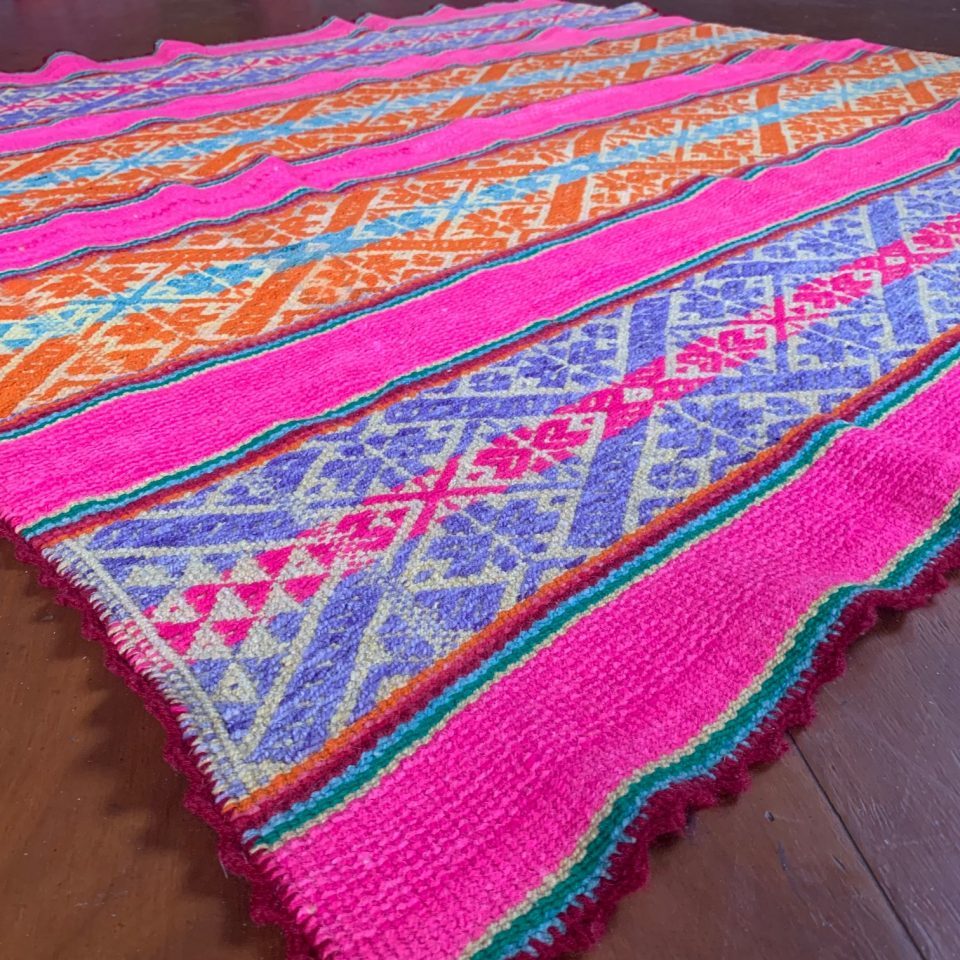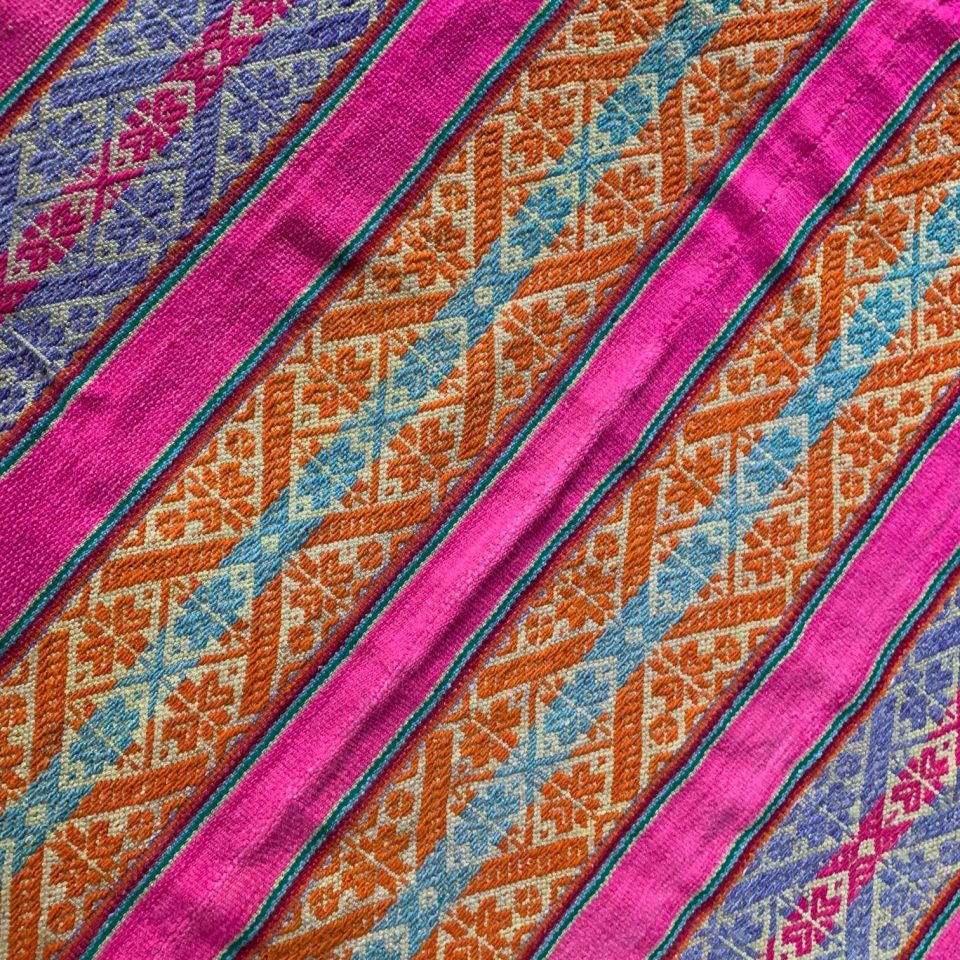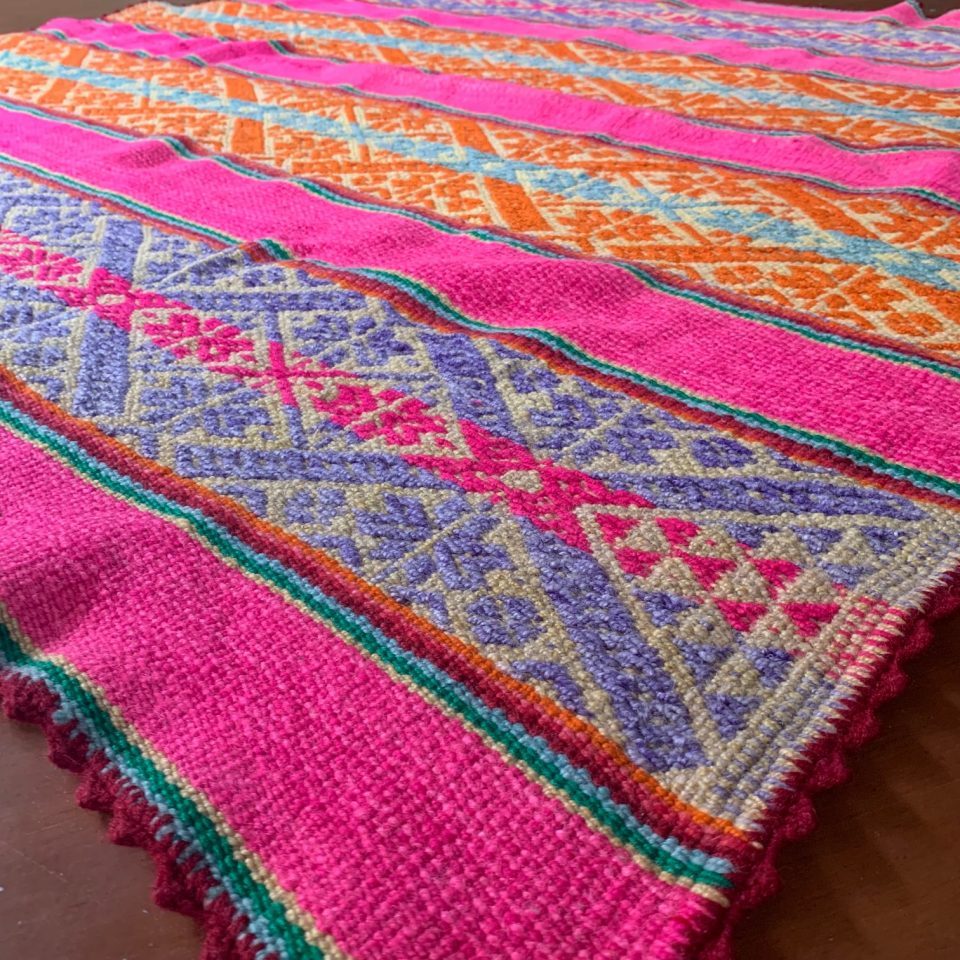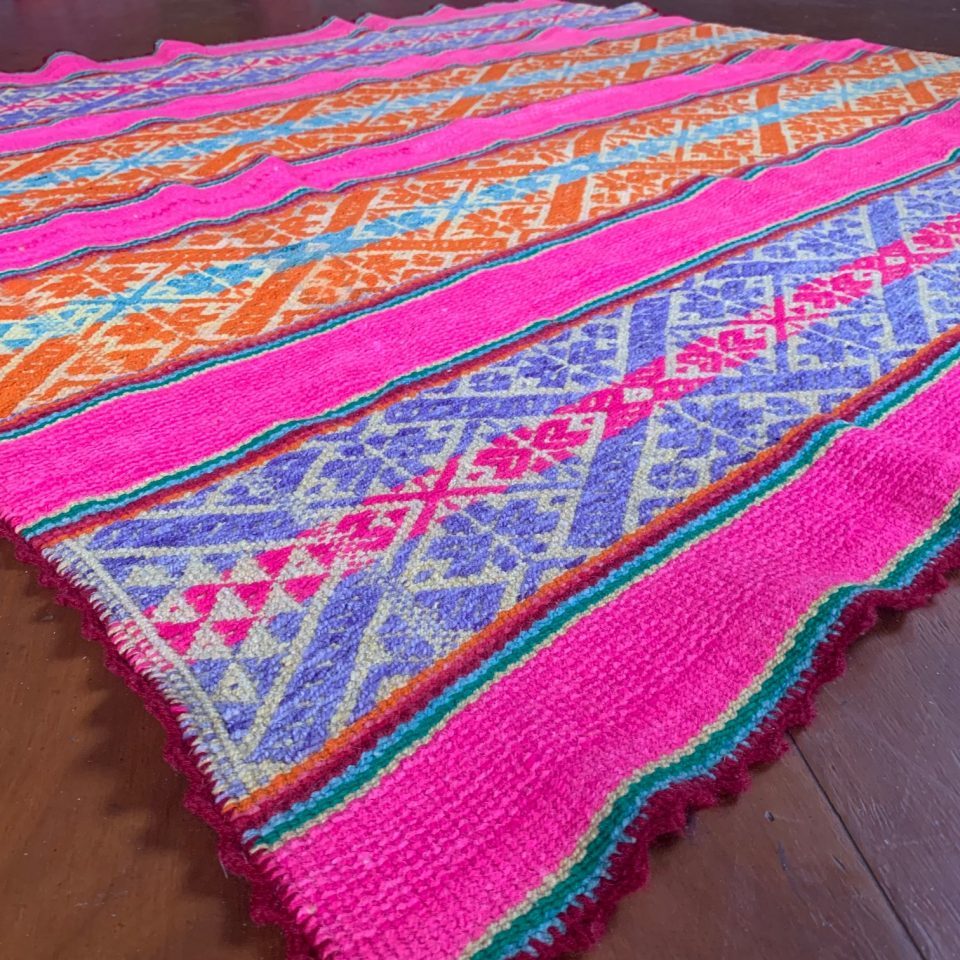 Peruvian Frazada Rug – 33
$395.00
Out of stock
Peruvian Frazada Rug 33
Each traditional Frazada Rug is exquisitely unique, 100% handwoven by Andean women and sourced from small remote villages around the Andes Mountains in Peru.
These beautiful handwoven blankets are handmade with hand-spun Sheep &/or Alpaca wool.  The pigments are mostly extracted from vegetables and plants, creating natural dyes from the region.  These traditional methods have been passed through many generations of Andean cultures.
A Frazada rug may take 4-6 weeks to complete, from dying to spinning to weaving.  Each rug is woven on a loom, and made from 2 pieces of loomed woven wool and then sewn together.
They are made in a fair trade environment, working & sourcing directly with communities. This encourages the artisans to continue using their traditional weaving skills to sustain their culture and way of life.
Weaving and dying textiles is a rich part of Peruvian culture. Their origins are from the Inca civilisation, in the mountainous regions of Peru.
There may be slight imperfections &/or small marks (all rugs are hole free). This just adds character, making each rug truly individual and exclusive.
The colours, texture and character of these rugs will make a wonderful addition to your home.  Use as a floor rug, a beautiful throw over the back of your sofa, hang on a wall as a beautiful feature. Endless possibilities!
Hand made with LOVE in Peru
Note:
– Rug 33 is 152 x 162 cm
– Colours may appear slightly different depending on your viewing screen.
– Colour tone may vary when viewing the object in natural light.
Care Instructions:
Dry Clean or use a gentle carpet cleaning foam and soft brush. Allow to air dry.